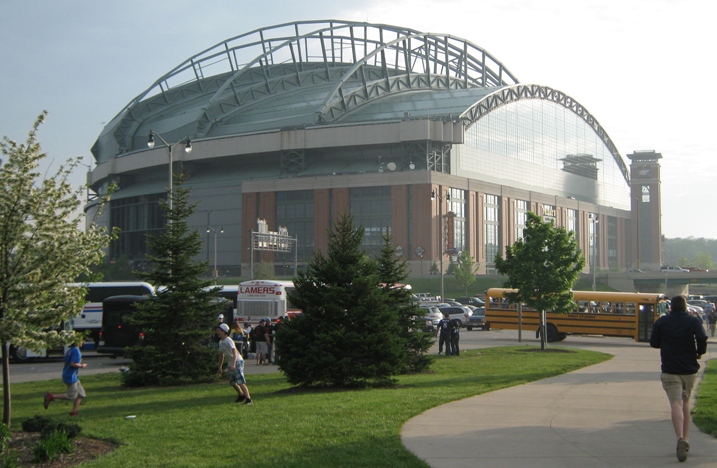 Thanks for visiting the Milwaukee Brewers Ballpark E-Guides page! We hope that you find out some cool things you didn't know about American Family Field while you're here…and if you do, there's plenty more where that came from!
The Milwaukee Brewers ballpark is just as well known for what takes place outside the gates as inside…an incredible college football level of tailgating that begins from the minute the parking lot opens. Brewers fans love their baseball, and a game at American Family Field is an all-day celebration. As if that weren't enough, there are dozens of restaurants and bars that will give you a ride to the game. Sure, it's great to know that a game in the dome will be played no matter the weather, but the true attraction of Milwaukee baseball is the party that goes with the game…and the sausage mascots race in the fourth inning!
The next time you're planning to visit the Milwaukee Brewers ballpark, Ballpark E-Guides has you covered…we'll tell you how to get cheap Brewers tickets, how to find seats at American Family Field that suit your taste and budget, how to get to a Brewers game as cheaply and painlessly as possible, and what to eat when visiting the Milwaukee Brewers' ballpark. You'll learn all sorts of great tips that only veterans of American Family Field know!
Have a look below at some helpful tips for visiting American Family Field…like getting tickets, where to sit, the best way to get there and what to eat. And congrats on being a smarter baseball fan.