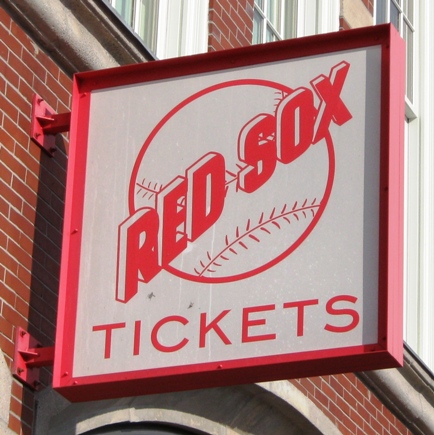 Thanks for visiting the Boston Red Sox Ballpark E-Guides page! We hope that you find out some cool things you didn't know about Fenway Park while you're here…and if you do, there's plenty more where that came from in the Fenway Park E-Guide!
The timeless Boston Red Sox ballpark is a mecca for baseball loving fans everywhere…fans from all over the world make pilgrimages to see the Green Monster, the wooden grandstand seats, the support poles, the red seat and a pitcher's mound on which Cy Young and Babe Ruth once stood. Even as new ballparks sprung up in almost every other baseball city, Fenway continues to thrive and withstand the test of time. It has even gotten a little love in the form of wonderful renovations…like seats atop the Green Monster and a huge new concourse in right field.
The next time you're planning to visit the home of Rick Porcello and Mookie Betts at the Boston Red Sox ballpark, the Fenway Park E-Guide has you covered…we'll tell you how to get cheap Red Sox tickets, how to find seats at Fenway Park that suit your taste and budget, how to get to Fenway Park as cheaply and painlessly as possible, and what to eat when visiting the iconic Boston Red Sox ballpark. You'll learn all sorts of great tips that only veterans of Fenway Park know!
Have a look below at some helpful tips for visiting Fenway Park…like getting tickets, where to sit, how to get there and what to eat. And congrats on being a super-smart baseball fan!