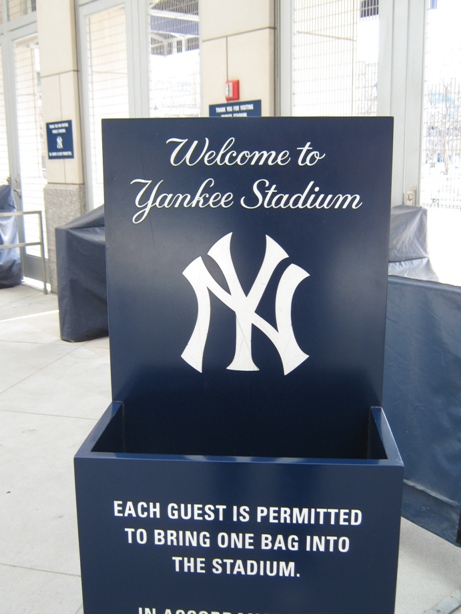 Thanks for visiting the New York Yankees Ballpark E-Guides page! We hope that you find out some cool things you didn't know about Yankee Stadium while you're here…and if you do, there's plenty more where that came from in the Yankee Stadium E-Guide!
The New York Yankees ballpark may have replaced a venue with more storied history of any venue in sports…but at least the new Stadium respects the greatest team in sports history. The new Yankee Stadium not only features the amazing Monument Park and an impressive museum of Yankees history, it even preserves the frieze and dimensions of the pre-remodeled Yankee Stadium that was home of some of baseball's all-time greats from Ruth to DiMaggio to Mantle to Jackson. It's also already got some history of its own…like a World Championship in 2009 and Derek Jeter's 3,000th hit. If you love baseball history, or if you just love the Yankees, Yankee Stadium showcases it all.
The next time you're planning to visit the home of Aaron Judge and Giancarlo Stanton at the New York Yankees ballpark, our E-Guide has you covered…we'll tell you how to get cheap Yankees tickets, how to find seats at Yankee Stadium that suit your taste and budget, how to get to Yankee Stadium as cheaply and painlessly as possible, and what to eat when visiting the New York Yankees ballpark. You'll learn all sorts of great tips that only veterans of Yankee Stadium know!
Have a look below at some helpful tips for visiting Yankee Stadium…like getting tickets, where to sit, the best way to get there and what to eat. And congrats on being a super-smart baseball fan!
Save
Save
Save