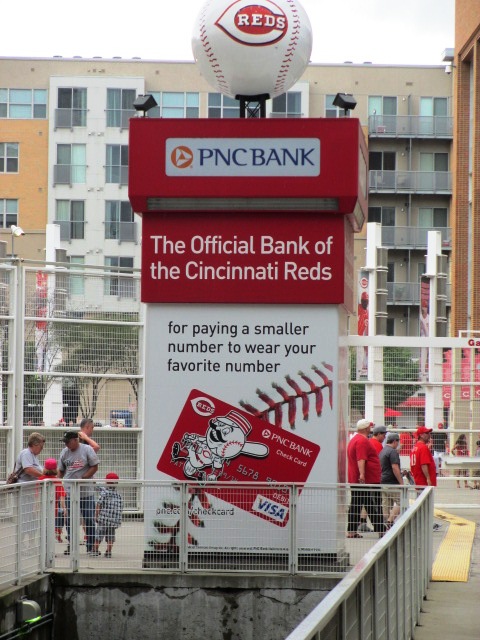 Thanks for visiting the Cincinnati Reds Ballpark E-Guides page! We hope that you find out some cool things you didn't know about Great American Ball Park while you're here…and if you do, there's plenty more where that came from!
The Cincinnati Reds ballpark is one of the most fan-friendly ballparks in baseball. Reds tickets are affordable whatever the team's fortunes, the venue features great sightlines from almost any seating section, it's as easy as any in baseball to get to cheaply and easily, and fans can choose from a wide variety of Cincinnati food staples…like Skyline chili dogs, Frisch's Big Boy burgers, Penn Station subs and LaRosa's pizza. A Reds game is great fun for the whole family, and won't put a big dent in your budget. They've also got a pretty impressive team Hall of Fame, too…fitting for the home of baseball's first professional team.
We'll tell you how to get cheap Reds tickets, how to find seats at Great American Ball Park that suit your taste and budget, how to get to Great American Ball Park as cheaply and painlessly as possible, and what to eat when visiting the Cincinnati Reds ballpark. You'll learn all sorts of great tips that only veterans of Great American Ball Park know!
Have a look below at some helpful tips for visiting Great American Ball Park…like getting tickets, where to sit, the best way to get there and what to eat. And congrats on being a smarter baseball fan.
Save
Save
Save