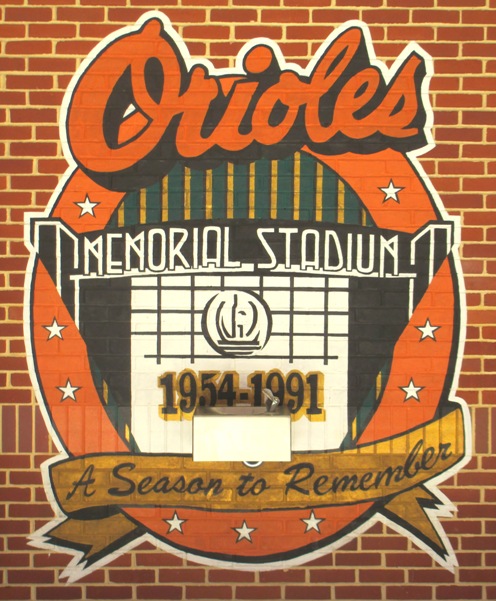 Oriole Park at Camden Yards is as historic as any ballpark, even as much as Fenway or Wrigley. Because more than any ballpark in history, Camden Yards moved ballpark design forward by looking backward, and it sparked a revolution of venue building that continues today.
In recent decades before the Baltimore Orioles hired HOK to build Oriole Park, ballpark design revolved around economics rather than aesthetics…stadiums were built for baseball and football, were often located near a highway near an airport, and often featured fields of plastic rather than grass. Soon, baseball venues became indistinguishable from one another…there was precious little difference between Philadelphia, Pittsburgh, or St. Louis, and a ballpark rarely reflected a city's character like the ones they replaced.
Camden Yards changed all that: it was built in the heart of the city, around a large, historic railroad warehouse that became the ballpark's most striking visual. It was built for baseball only and with just 48,000 seats, making for far better views of the action. The Orioles browbeat architect HOK into building the place with bricks and steel, too, well aware of the visual downside of wet concrete.
Suddenly baseball had a venue that reflected the great venues of the past. It was on one city block like Wrigley Field, it had odd dimensions necessitated by location like Fenway Park, and best of all, the team's ballpark became a neighborhood again. Local restaurants and street vendors come alive on Orioles game days, and Oriole Park is now a top destination in Baltimore even for non-baseball fans.
Today Camden Yards is still a spectacular place to watch a ballgame…with nearby pubs peddling Natty Boh beer, street vendors selling drinks and peanuts and T-shirts, the entertainment area that is Eutaw Street, and Orioles favorite Boog Powell still hawking barbecue. It may not be as old as Wrigley or Fenway, and it may not feature the marvelous views of PNC Park and AT&T Park, but it's every bit as delightful as any for a ballgame.