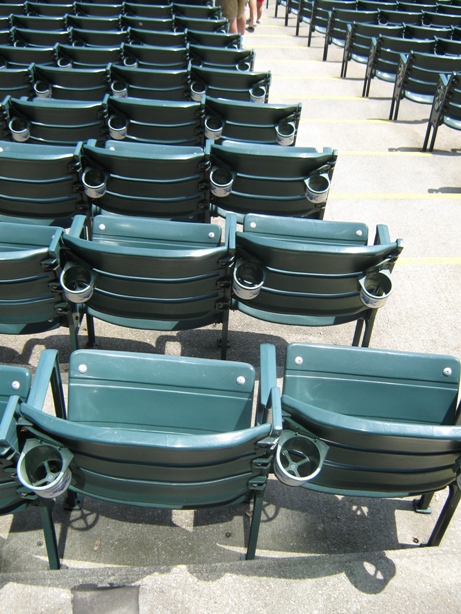 Progressive Field in Cleveland doesn't always get the props it deserves for its role in the ballpark boom. Its place is almost right there with Camden Yards.
Camden Yards may have revitalized downtown Baltimore, but Cleveland was a city even more desperate for an improved reputation…a reputation partly due to its unloved ballpark and largely unsuccessful Indians team.
Thanks to the opening of Jacobs Field in 1994, and a newly contending Indians team, the city's reputation changed almost overnight. Suddenly fans everywhere were coming from miles around to see this fine jewel of a ballpark…that is, when they could get tickets during a string of 455 straight sellouts. Cleveland became a destination…with Jacobs Field came the Gund Arena, the Rock and Roll Hall of Fame, and the Great Lakes Science Center. And with it came a whole new area full of nightlife.
The sellouts dropped off for a while as the Indians experienced less success on the field, but that didn't stop the team from making a great ballpark better…removing some of the worst seats, adding a slew of new food stands that showcase some of the city's best eateries, and creating several new party areas to court those always-coveted millennials. Progressive Field now has a multi-level bar in right field, an outstanding kids play area, and some of the best grilled cheese sandwiches and burritos in baseball.
There are other reasons Cleveland is no longer the laughingstock it once was. The "Mistake by the Lake" now has even played host to two hit TV shows. But the beautiful new ballpark and a formerly hapless baseball team reeling off five straight division titles woke up a city where it mattered most…in its baseball loving heart.
After that, turning a city into a top tourist destination was easy.