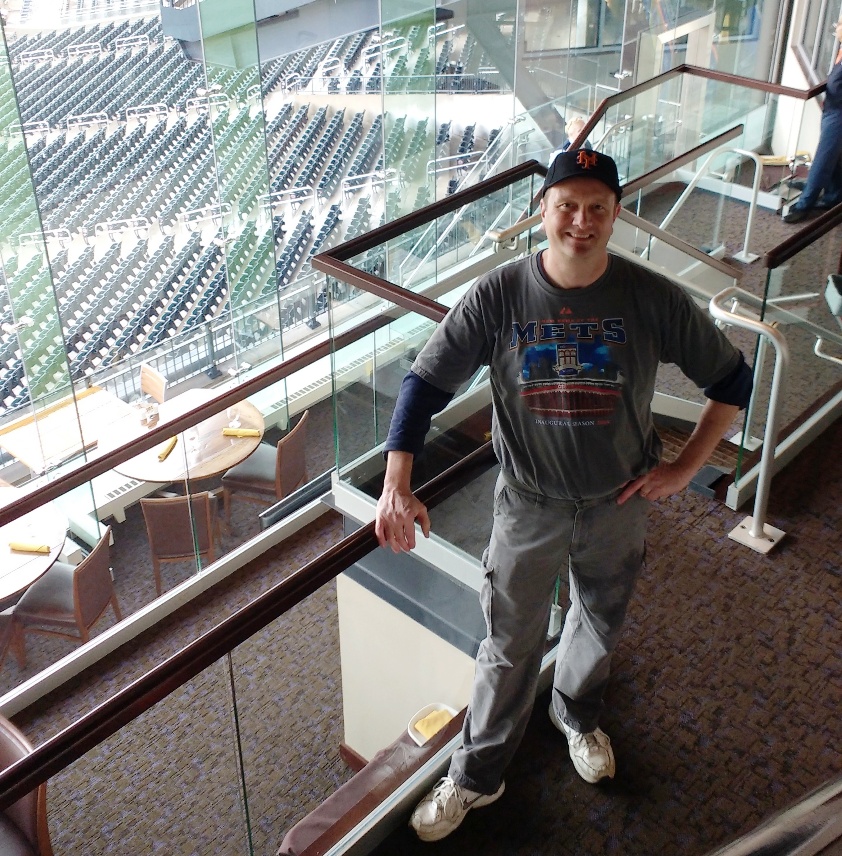 Kurt Smith has been a staff writer for the fine publication JerseyMan Magazine (and its sister publication PhillyMan) since 2011. He has compared Chickie's and Pete's to P.J. Whelihan's, tried just about every food item at Citizens Bank Park, interviewed the fourth-generation owners of Sarcone's Bakery, profiled actor John O'Hurley and original Phillie Phanatic Dave Raymond, among many other things.
He has also been a frequent contributor to Stadium Journey Magazine, where he has written pieces about Citizens Bank Park, PNC Park, Turner Field, both Chicago ballparks, along with articles about other sporting venues like Wells Fargo Center (Flyers) and Martinsville Speedway. He has also contributed to several other websites, including several contributions to Joe Mock's excellent Baseball Parks website.
Kurt is a former NASCAR writer who wrote a weekly "Happy Hour" column for the "Frontstretch" website along with weekly "Foto Funnies" featuring humorous captions for racing photos. He has been featured in Sports Illustrated and made appearances on ESPN's "Carey and Coffey" radio show. He can still be heard analyzing NASCAR with Pete Spadora on WNER 1410's "Spadora on Sports".
He is also a board member of the Bob Feller Act of Valor Award Foundation, a non-profit dedicated to spreading the word about Feller's service and the heroes of World War II…some of whom were the top baseball players of their day.
And as if all that weren't enough, by day he is a world class software development analyst.
Kurt loves baseball (obviously), NASCAR, Mexican food, Rush, the Foo Fighters, Monty Python, the Rocky and Star Wars movies, summer vacations in North Wildwood, and getting out of bed obnoxiously early to get in a fast car and see this great country.
Finally, he resides in Turnersville, NJ, just a 15-minute drive from Citizens Bank Park, with his beautiful and amazingly patient wife, their two unbearably adorable kids, and their needy but lovable cat.
Want to drop Kurt Smith a line? E-mail him
Save
Save
Save
Save
Save