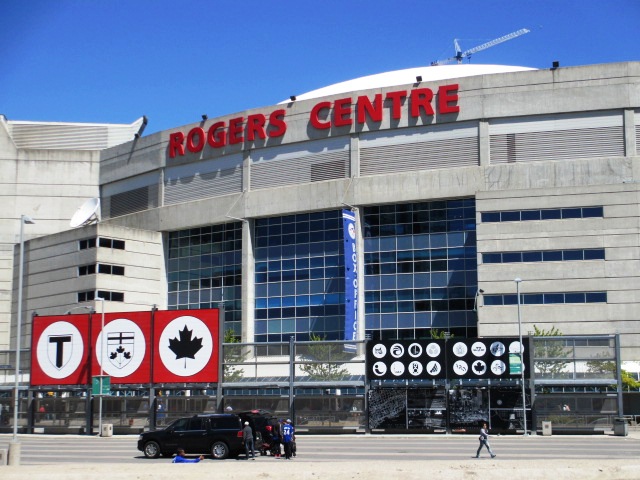 Thanks for visiting the Toronto Blue Jays Ballpark E-Guides page! We hope that you find out some cool things you didn't know about Rogers Centre while you're here.
The Toronto Blue Jays ballpark is more revolutionary than people realize. It was the first to successfully bring retractable roof technology to fruition. It also has restaurants and a hotel attached, completely out of step with the ballparks of its day. Restaurants with a view at the game are very common today, but they weren't when SkyDome (now Rogers Centre) opened in 1989.
The next time you're planning to visit the Toronto Blue Jays ballpark, Ballpark E-Guides has you covered…check how to get cheap Blue Jays tickets, how to find seats at Rogers Centre that suit your taste and budget, how to get to Rogers Centre as cheaply and painlessly as possible, and what to eat when visiting the Toronto Blue Jays' ballpark. You'll learn all sorts of great tips that only veterans of Rogers Centre know, and of course, you'll save money too!
Check out some great Rogers Centre tips below!