Thanks for visiting the Toronto Blue Jays Ballpark E-Guides page! We hope that you find out some cool things you didn't know about Rogers Centre while you're here…and if you do, there's plenty more where that came from in the Rogers Centre E-Guide!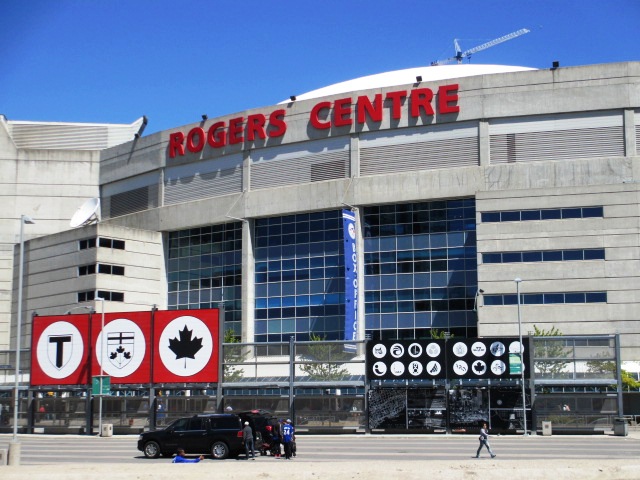 The Toronto Blue Jays ballpark is more revolutionary than people realize. It may be the type a huge monstrous concrete dome that has lost favor with baseball fans these days, but it was the first to successfully bring retractable roof technology to fruition…an innovation that is now in six MLB ballparks. It also has restaurants and a hotel attached, completely out of step with the ballparks of its day. Restaurants with a view at the game are very common today, but they weren't when SkyDome (now Rogers Centre) opened in 1989. Not to mention the ballpark's location in the heart of the city, something that is also much more commonplace today.
The next time you're planning to visit the home of Jose Bautista, Josh Donaldson at the Toronto Blue Jays ballpark, the Rogers Centre E-Guide has you covered…we'll tell you how to get cheap Blue Jays tickets, how to find seats at Rogers Centre that suit your taste and budget, how to get to Rogers Centre as cheaply and painlessly as possible, and what to eat when visiting the Toronto Blue Jays' ballpark. You'll learn all sorts of great tips that only veterans of Rogers Centre know, and of course, you'll save money too!
Have a look below at some helpful tips for visiting Rogers Centre…like getting tickets, where to sit, the best way to get there and what to eat. And congrats on being a super-smart baseball fan!