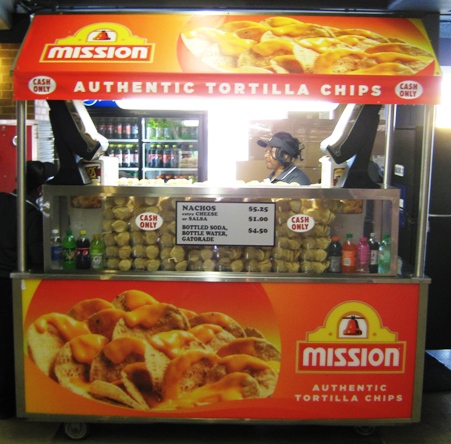 For all the love and accolades its North Side neighbor gets, Guaranteed Rate Field on the South Side isn't so bad itself. When Guaranteed Rate…formerly New Comiskey Park and then U.S. Cellular Field…first opened, there was some outcry over its sterile feel, especially compared to the old Comiskey Park. Much was made of how the lowest seats in the upper deck were further from the field than the highest seats at old Comiskey. It was symmetrical, it was clean, it was everything Wrigley wasn't.
But in some respects, that isn't such a bad thing. If you want a night of Chicago baseball, but you'd like to avoid dastardly traffic, obstructed views and expensive tickets, why not go to a White Sox game? It's a perfectly adequate venue, and it's far less touristy…fans are there to cheer on the Pale Hose, a team with every bit a storied history as the Cubs. South Side fans are pure Chicagoans. They're more blue collar for sure, and they work hard and play hard.
Since the U.S. Cellular folks gave the Sox a few million for the naming rights, the Sox have even improved the look of the place…painting the formerly white railings a much more striking black, changing the blue seats to dark green, and adding a pretty cool kids play area.
Between the new look and the availability of Comiskey Dogs, elotes, and Bobak's sausages, and a tailgating scene that may be second only to the celebration in Milwaukee, a night of Chicago baseball doesn't have to mean heavy traffic, packed trains or backless bleachers.
Wrigley Field may have all of that classic baseball charm, but for some, the difficulty of getting there and landing a decent seat gets old after a while. At Guaranteed Rate Field, Chicago fans have a modern alternative to a classic but challenging ballpark.
Love this website? Please support our sponsors!
For cheap baseball tickets, TickPick rocks! (GET $10 OFF your first purchase with e-mail signup!):


For cheaper and prepaid baseball game parking…use SpotHero!

Find great deals on official MLB gear before you go to the ballpark, at MLBShop.com!

For amazing deals on hotels, flights and rental cars, try Hotwire!