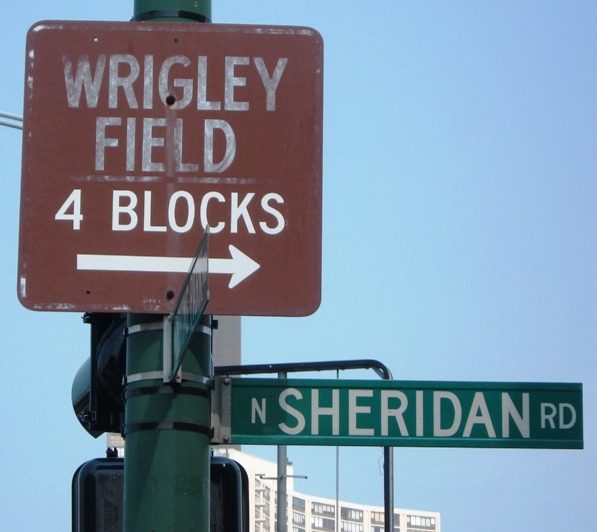 Looking for that ideal, thoughtful, affordable, you know… perfect gift for a Cubs fan? Then help them get on the road with a Ballpark E-Guide…because Cubs fans love to travel to see the Cubbies!
Ballpark E-Guides are 36-40 page booklets loaded with great tips and great photos to give Cubs fans home field advantage when they visit rival ballparks…like Miller Park in Milwaukee, PNC Park in Pittsburgh, or even Progressive Field in Cleveland, site of the greatest Cubs triumph in history (and a place the Cubs will visit in 2018!)
What makes a Ballpark E-Guide a super-fantastic gift for a Cubs fan? This handy booklet will help the traveling Cubs fan enjoy the full baseball experience.
Once the Cubs fan in your life reads a Ballpark E-Guide, they'll know how to…
…Save Money On Tickets. From the team website to the box office to third party sites and even scalpers, a Ballpark E-Guide covers all of the options, all with "Tightwad Tips" to help fans score great deals on tickets…
…Find The Best Seats. From suites to standing room, a Ballpark E-Guide describes all of the seating options, including how to avoid obstructed views and stay out of the glaring sun. Cubs fans are spoiled by Wrigley…make sure they know how to get good seats elsewhere!
…Get To The Ballpark. A Ballpark E-Guide helps a traveling Cubs fan choose from multiple transportation options available at each ballpark…from cheap and "easy out" parking spots to public transit options, even tavern shuttles, boats and pedicabs…to make getting to the ballpark half the fun…
…Decide On Ballpark Food. All ballparks have impressive menus these days…especially with local favorites like Skyline chili dogs in Cincinnati or the iconic Primanti Bros. sandwich in Pittsburgh. Ballpark E-Guides covers all of the available food items, so a Cubs fan can enjoy a popular local food item while out of town…
All that and much more! What's a more perfect gift for a Cubs fan than a complete insider's guide to a ballpark they plan to visit…like Great American Ball Park in Cincinnati, or even Guaranteed Rate Field on the South Side of Chicago?
Check out all 15 Ballpark E-Guides here…The Cubs fan in your life will love daydreaming about their next ballpark destination while reading their Ballpark E-Guide!
Best of all, they're just a paltry $7.99 plus shipping…and that includes the digital PDF at no extra charge (which you can keep!)…you'll even have money left over for that Cubs ornament…
And hey, not to EVER question a Cub fan's knowledge of Wrigley, but there's an E-Guide for the Friendly Confines too…just in case they'd like to know about another free parking spot…
If you're looking for that ideal gift for a Cubs fan, don't wait…order a Ballpark E-Guide today!
Your Complete Insider's Guides to 15 Major League Ballparks!
American League East Ballparks
National League East Ballparks
American League Central Ballparks
National League Central Ballparks
Save
Save
Save
Save
Save
Save
Save