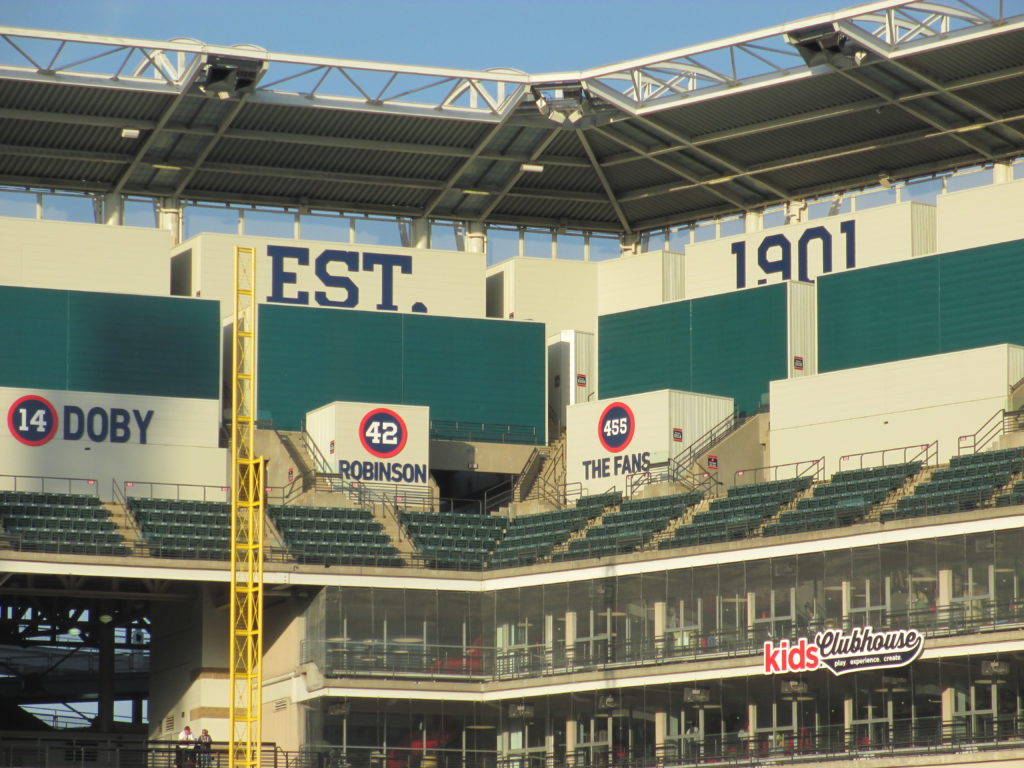 Thanks for visiting the Cleveland Indians Ballpark E-Guides page! We hope that you find out some cool things you didn't know about Progressive Field while you're here…and if you do, there's plenty more where that came from in the Progressive Field E-Guide!
The Cleveland Indians ballpark played a big part in revolutionizing ballpark building…it gave a whole new reputation to a city that had been mostly known for subpar baseball and a river catching fire. Thanks to Progressive Field (then Jacobs Field), all of that changed almost overnight…an Indians game became a very hot ticket and Cleveland became a great tourist destination. With the fantastic recent renovations including the Corner bar and the astounding local food representation…not to mention a contending team again…Progressive Field is back to being one of baseball's top destinations.
The next time you're planning to visit the home of Corey Kluber and Jason Kipnis at the 2016 AL Champion Cleveland Indians ballpark, The Progressive Field E-Guide has you covered…we'll tell you how to get cheap Indians tickets, how to find seats at Progressive Field that suit your taste and budget, how to get to Progressive Field as cheaply and painlessly as possible, and what to eat when visiting the Cleveland Indians' ballpark. You'll learn all sorts of great tips that only veterans of Progressive Field know!
Have a look below at some helpful tips for visiting Progressive Field…like getting tickets, where to sit, the best way to get there and what to eat. And how to save money on all of it of course. Congrats on being a super-smart baseball fan!
Save