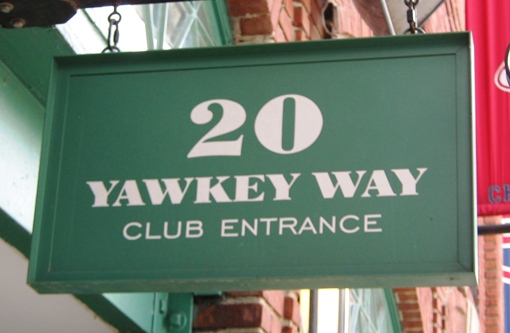 Fenway Park in Boston is the oldest ballpark in baseball, but it almost didn't survive.
When the Tigers moved out of Tiger Stadium, it seemed almost certain that Fenway Park would see the wrecking ball. There were even designs drawn for a much more modernized replica.
The Boston Red Sox and Janet Marie Smith had other ideas, for which baseball fans can all be thankful.
Janet Marie Smith was the lead architect for Camden Yards in Baltimore, and she was responsible for much of the ballpark's innovations…like the bricks and steel construction. Soon the Red Sox would be remaking Fenway Park…and making an already great ballpark better.
They added seats atop the classic Green Monster, which are arguably the most coveted seats in baseball. They closed off the adjacent Yawkey Way for games, turning it into a classic baseball entertainment friendly walkway like Eutaw Street in Baltimore. They added a huge concourse in right field, lessening some of the notorious congestion. And best of all, they repainted those classic Grandstand seats…but left them intact.
After almost losing one of baseball's greatest ballparks to the ballpark boom, Fenway Park is now more fan-friendly than ever…and is still a place where fans can view a mound where Babe Ruth and Cy Young pitched, a foul pole that was struck by one of the most notable home runs in baseball history, and a red seat where a guy named Ted Williams blasted a home run.
The seats are small and sometimes obstructed, it can still be difficult to get around, and it's expensive, especially if a fan doesn't know what he's doing. But that's as it should be. Fenway Park is packed every home game with fans so into baseball and the Red Sox that they don't mind their ballpark not featuring the latest sushi.
Just as it has always been. Only better.